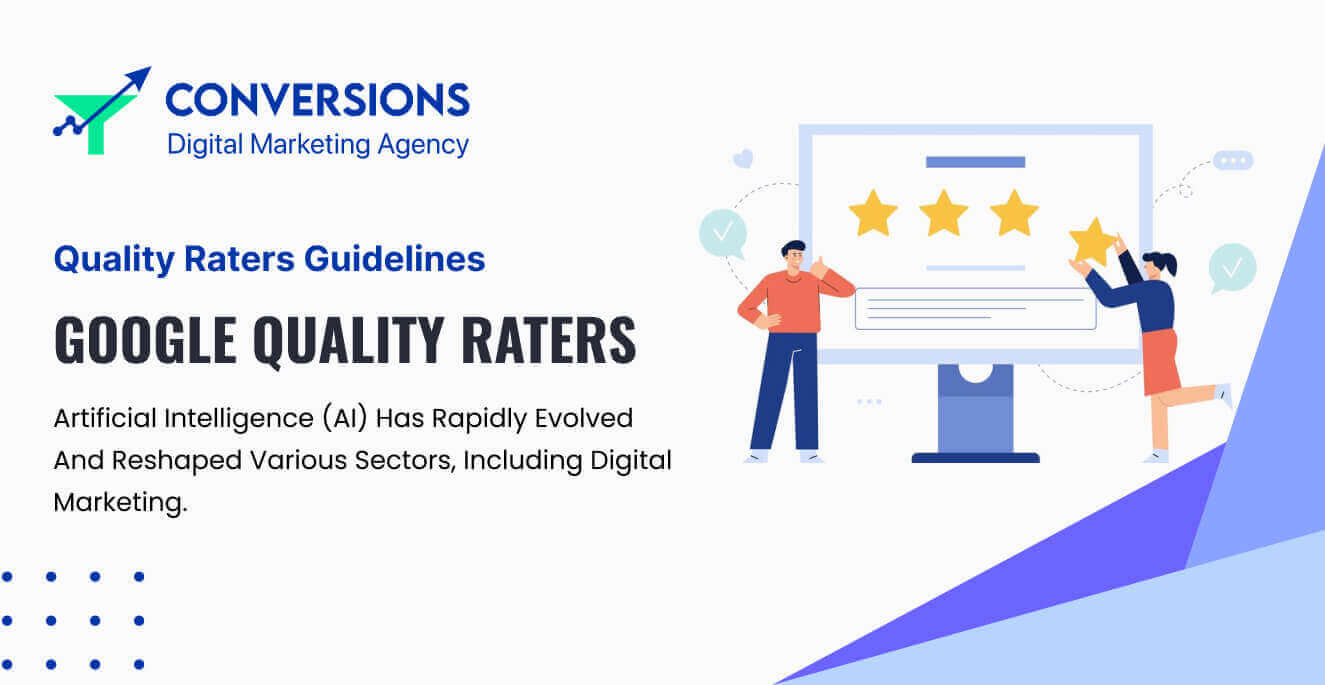 Know the latest updates in Search Quality Raters Guidelines
Search quality raters (SQA) play a crucial role in the outcome of search engine results in the ever-changing search engine optimization (SEO) landscape. Google keeps evolving with the changing search landscape and takes valuable feedback from qualified and well-trained Quality Raters worldwide. Based on their insights, Google frequently changes the guidelines to improve the users' search experience.
On November 16, SQA guidelines were updated for better search results for the first time in 2023. The latest updates include simplifying the needs met scale, adding modern examples, and minor tweaks throughout the guidelines.
These changing guidelines are used by trained Google search raters to help assess the performance of popular search ranking systems, and their ratings don't influence the ranking directly in real-time searches. 
Key Areas of Evaluation
Content Quality : The SQA guidelines reflect key areas for what content is helpful for people when using Google Search. Google's page on how to create valuable content for people summarizes these concepts for creators to help them evaluate their content to stand out in Google Search. 
Page Quality : They determine page quality (PQ) to understand how well the page has served its purpose based on user experience. Google's PQ rating scale generally has five levels: Lowest, Low, Medium, High, and Highest. These guidelines outline the core conditions, performance, and web page elements that best determine the quality of a page.
Credentials : Quality raters evaluate the Expertise, Authoritativeness, and Trustworthiness (E-A-T-) of content creators critically looking for evidence of qualifications, certificates, or industry recognition. 
Reputation : Raters show extra attention when rating Your Money or Your Life (YMYL) website pages. They carefully scrutinize financial, legal, medical, and safety-related websites for accuracy and trustworthiness.
Changes in Google algorithms
Last year alone, Google ran 380K search quality tests through
nearly 63K Quality Raters, resulting in more than 3600 improvements in search algorithms. Over the last two decades, Google has successfully used this process to maintain quality standards to attract more searchers online towards Google.
The list of changes documented by Google are:
Simplified definitions of the Needs Met scale and added guidance in specific ratings. It refreshed rating guidelines and examples accordingly.

Added standards for popular platforms and video formats and removed outdated and redundant ones.

It made slight tweaks throughout, such as expanding the scope of rating suggestions for forum pages, updating examples, explanations, and language for consistency across sections, and fixing typos.
Stay updated with Google algorithms
Google focuses on improvements yearly and has made slight changes with no foundational shift in the Search Quality Rater guidelines. Top Digital marketing agency in Dubai must stay updated with changing algorithms to help their clients get quality search results and maintain their footing in the market. 
These search quality raters also help frame pathbreaking SEO strategies. That's why reliable SEO company Dubai remains updated with the latest Google algorithms to help businesses attract quality organic traffic and increase their visibility online, leading to more conversions.