A Definitive SEO Guide for Beginners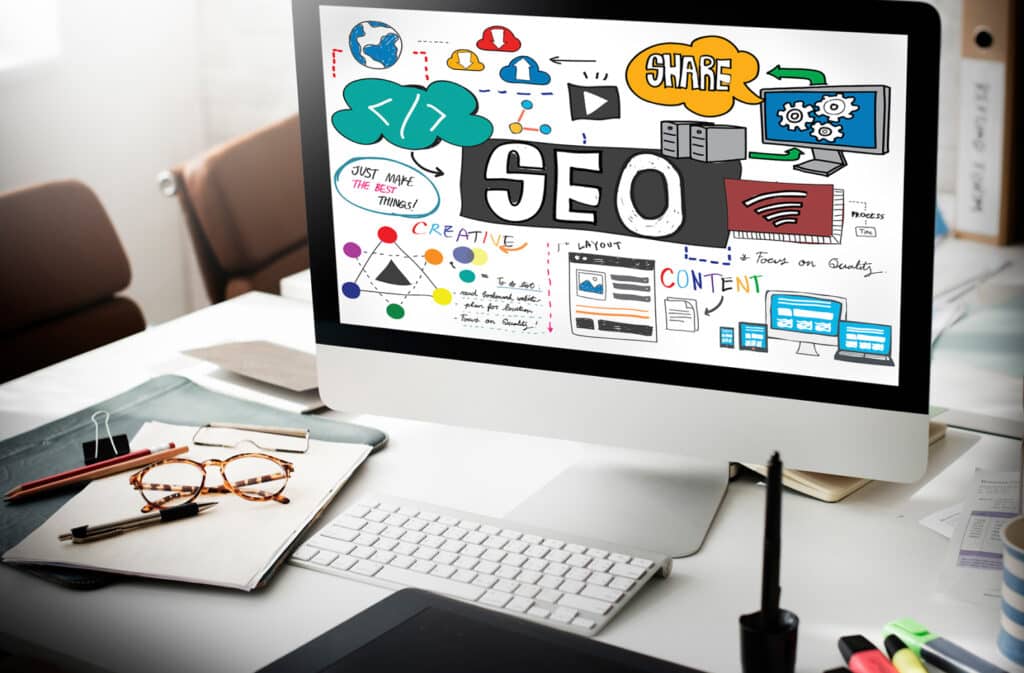 .It doesn't matter if you're someone who is knowledgeable about SEO or a beginner. If you're trying to make your website rank higher in search engines, it's always good to keep up to date with the latest trends and strategies. This guide will provide you with some helpful tips and tricks to help you get started and make your website more visible and accessible to potential customers.
How to Rank on Google
Before going into the specifics, the first step is to understand the different SEO factors and how they work. SEO is the process of optimizing your website in order to make it easier for search engine crawlers to find your website when someone performs a search query related to your products or services. The primary goal of search engine optimization is to attract people who are interested in buying the products or services that you offer. Want a winning SEO strategy for your website? Get in touch with our SEO Dubai team today!
Optimizing for SEO can be accomplished by making changes in content, design, or links.
Quick Tip: "Although there is more than 200+ key SEO ranking factors, one of the most important and easiest ways to give your website a significant push in the SERP results is by creating high-quality content."
Before going into the specifics here are some SEO basics to help you get started:
Get started with a keyword-rich domain name
Use keywords in your page titles (Meta Titles)
Include keywords in your text content
Use Images and Videos
Create backlinks to your website

Understanding the Core SEO Ranking Factors
This is more so my opinion, rather than an industry norm, but I believe there are six key factors that play a key role in determining how a particular website ranks in the SERP. Let's take a look at each of them one-by-one:
Keyword Research
Keyword research is the first and most important step in any SEO strategy. It can make or break your campaign performance.
Targeting the right keywords can help you attract relevant traffic.
Keywords help with on-page optimization
Keywords can help improve a website's crawlability
Keywords can help Google to understand what the page is about
I personally prefer to use Google keyword planner itself, but there are plenty of other tools available that some say are better. The choice is up to you!
Link Building
Link Building is one of the most important foundations of SEO. Simply put, it is a technique by which you build links to a given website from other online sources. It can be done by following Google's recommended practices and for any website that wishes to rank on top of Google SERP results, off-page SEO practices such as link building is a must!
Optimize Your Images 
Images are a great way to add visual information in your website text and blog posts, but if they are not optimized for SEO purposes, then they can have a negative impact on traffic. Optimizing website images means that you would have the right file size, optimize the meta data, add alt tags and titles when appropriate, add captions when appropriate.
Page Speed Optimization 
To improve user experience, Google has been putting a lot of weight on page speed. Pages with slow load times are ranked lower in SERPs. For this reason, it is very important to optimize for page speed. The key components of optimizing for page speed are improving content delivery network (CDN) settings, reducing the size of images and scripts, and optimizing web server configurations.
Content Optimization
Content optimization is the process of optimizing the content on given website for different audiences, languages and mostly important for the search engine. Although content optimization in general can be done in many ways, I personally like to create content that is more appealing for the reader. Also, in order to help improve the page's visibility on the SERP, I also try to add relevant keywords to the page in an appropriate manner.
Mobile Friendly
People are spending more time on their mobile devices than ever before, which means that the importance of a business's mobile presence will only continue to grow. Brands that want to rank higher in search engines need to consider the mobile factor if they want their online presence to be recognized. To know how your website is currently performing, you can run a website speed test and audit using Google's Page Speed Insight tool.